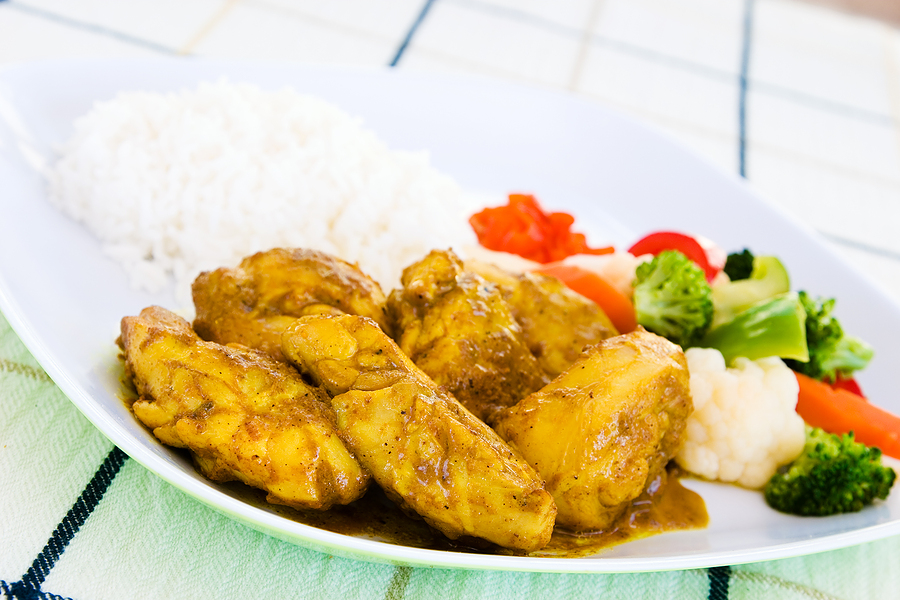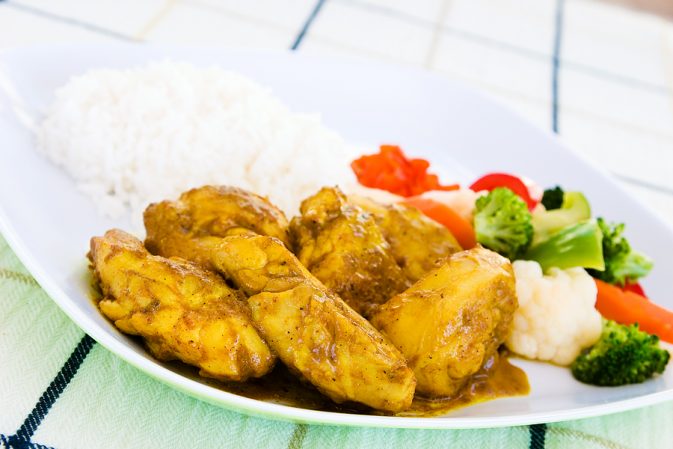 back to blog
Moroccan Chicken
Inspired by the classic Tagine, here's an easy recipe that will awaken your taste buds with adventurous flavors. The list of ingredients looks long, but many of the items are ready to use spices, so it doesn't take a lot of prep time to make the dish. This goes well with couscous or rice pilaf and sautéed vegetables.
Moroccan Chicken
Serves 4
¼ cup canola oil
1 ½ lbs. chicken breast halves
Salt
Black pepper
½ cup all purpose flour
½ ea onion, sliced
½ cup golden raisins
2 ea garlic cloves, sliced
¼ cup Port wine
1 ½ cups chicken broth (or as needed)
1 Tbsp tomato paste
½ tsp cinnamon
2 tsp ground turmeric – OR – 1 tsp saffron
½ tsp ground thyme
2 tsp ground ginger
1 oz. honey
Juice of ½ lemon
Optional: (to thicken sauce)
1 tsp cornstarch
1 tsp water
Heat oil in large heavy frying pan. Season chicken breasts with salt and pepper. Lightly dust skin side with flour and sear chicken breasts skin side down in pan. Remove from pan and set aside. Prepare braising liquid by sauteing onion and golden raisins until onions are almost brown. Add sliced garlic and sauté for 1 minute. Add Port wine and reduce until almost dry. Return chicken to pan and add 1½ cups chicken broth (or as much as needed to cover ¾ of the chicken), tomato paste, cinnamon, turmeric or saffron, thyme, ginger, honey, and lemon juice. Bring to boil. Cover and reduce heat to simmer, cooking for about 35 minutes, or until chicken is done. Remove chicken from pan and allow to rest for a few minutes on cutting board. Heat braising liquid on high for a few minutes to reduce. (For a thicker sauce, make a slurry of cornstarch and water, add to braising liquid and cook to desired consistency.) Adjust seasoning with salt and black pepper as needed. Slice chicken, place in shallow dish and ladle some of the sauce over it. Serve the rest of the sauce on the side, if desired.