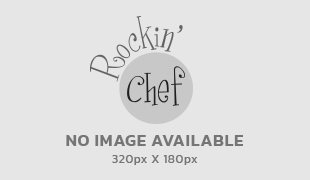 back to blog
Creamed Corn
Before you turn up your nose, let me just say, I was not originally a creamed corn fan. But every time I make this version, it goes fast and people are asking for more. It's an easy recipe with Butter, Cream, and Corn--what's not to love?
Rockin' Chef Creamed Corn
1 tbsp butter
1 tbsp flour
1 cup milk
½ cup heavy cream (or whipping cream)
1 lb frozen kernel corn
½ teaspoon salt
2 tbsp sugar
1 pinch white pepper
3 tbsp parmesan cheese
Melt butter in a sauce pan over low heat and mix in flour, making a roux (paste). Whisk milk into the roux and cook for a few minutes on medium heat. Add cream, corn, salt, sugar and white pepper and simmer 5 minutes. Stir in parmesan just before serving. Enjoy!
Can make a day ahead and rewarm.