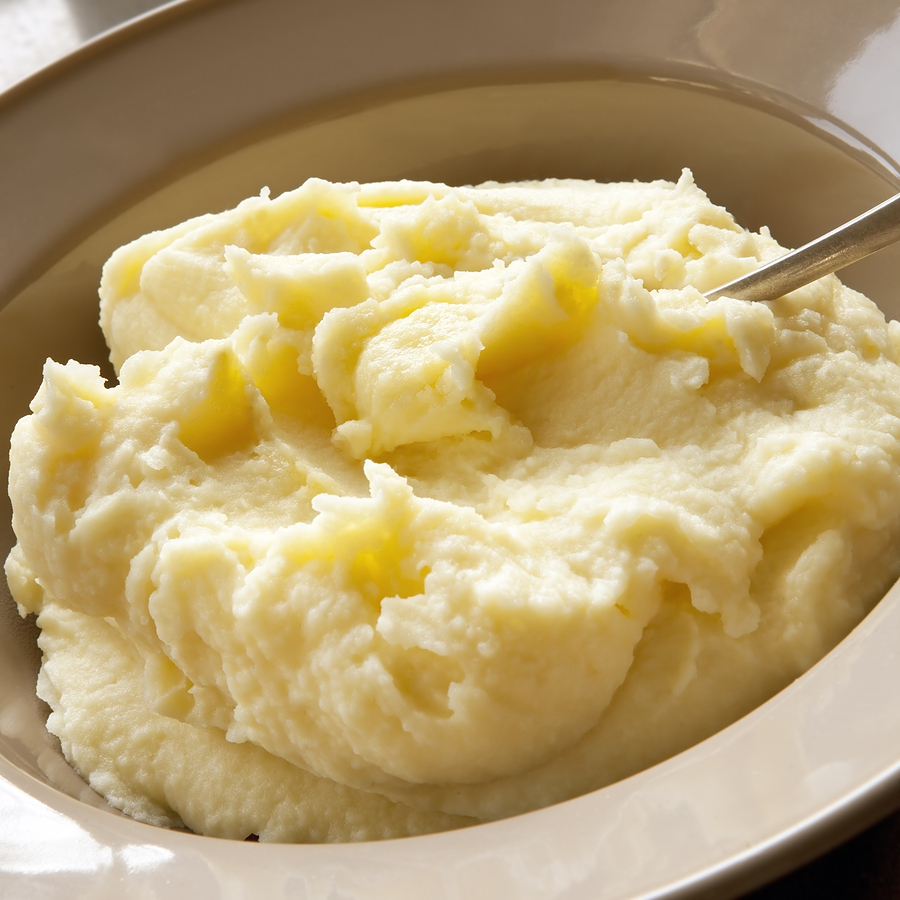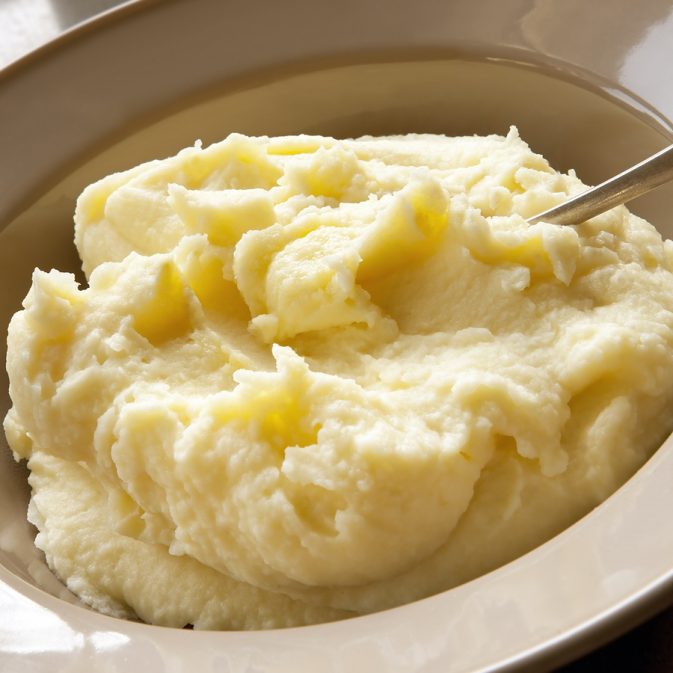 back to blog
Mashed Potatoes
Here is an easy, flavorful mashed potato recipe. The key is to salt the potatoes during the cooking process to help bring out their flavor.
Creamy Herb Mashed Potatoes
Yield: 12-16 servings
12 potatoes, peeled, quartered
Salt, as needed
1 ea bay leaf
1 stick butter, cut in 1/8 pieces
½ cup milk (or more as needed—can use up to about ¾ cup)
¼ cup heavy cream
½ cup gruyere cheese, shredded (optional)
White pepper
Place peeled and cut potatoes in large pot of cold water. Add 1 T salt and bay leaf. Cover pot and bring to boil over high heat. Once water starts to boil, reduce heat and let simmer uncovered for 20 minutes, or until potatoes are pierced easily in the middle with a knife. Drain potatoes, remove bay leaf, add butter and use hand mixer or stand-up mixer on low speed to blend potatoes. While blending, slowly pour in the milk and cream. Add cheese, if using. Stir until well blended. Taste and adjust seasoning with salt and white pepper as needed.