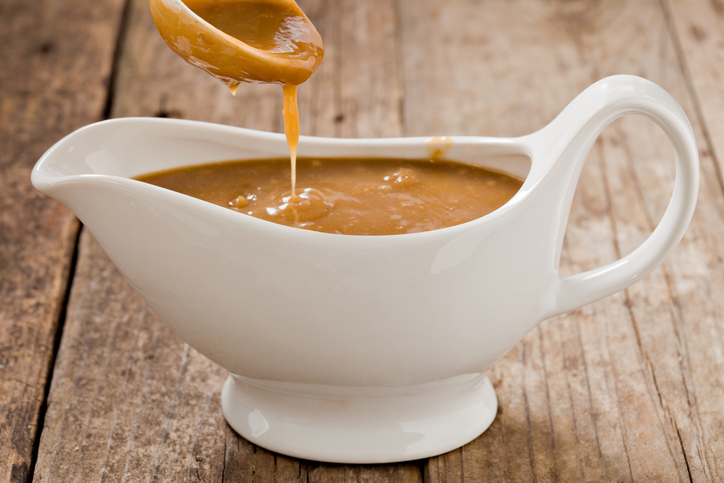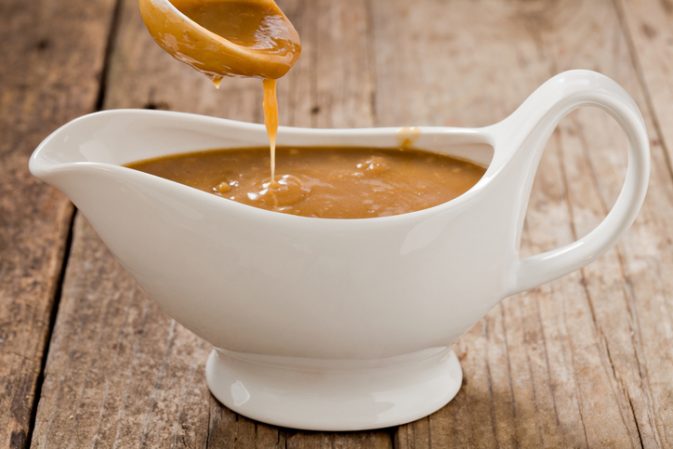 back to blog
Turkey Gravy
Here's an easy recipe for Thanksgiving gravy. It's made by thickening the pan juices from the roast turkey.
Turkey Gravy
Yield: 1½ pints
3 cups pan juices from roast turkey, strained and fat reserved (can use chicken broth if more liquid is needed)
1 ½ T reserved fat
1 ½ T flour
Sugar, as needed (optional)
Salt, as needed (optional)
Water, as needed (optional)
Separate fat from pan juices. Heat a sauce pan, add 1½ T of reserved fat and whisk in 1½ T flour to form a paste (roux). Slowly whisk in pan juices and simmer until thickened, about 10-15 minutes. Taste sauce. Adjust seasoning with sugar or salt, if needed. If sauce is too thick, may thin with water, 1 tablespoon at a time. Reheat just before serving.