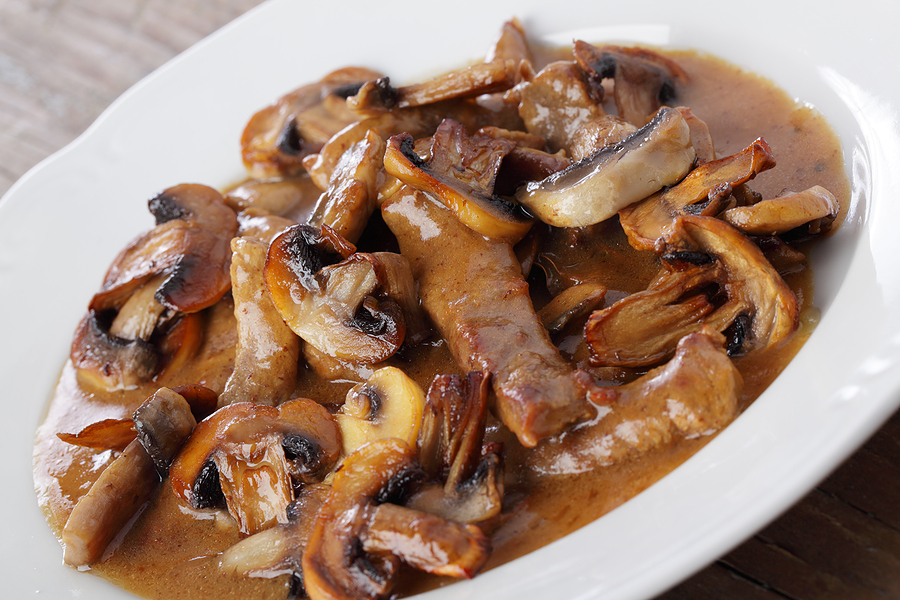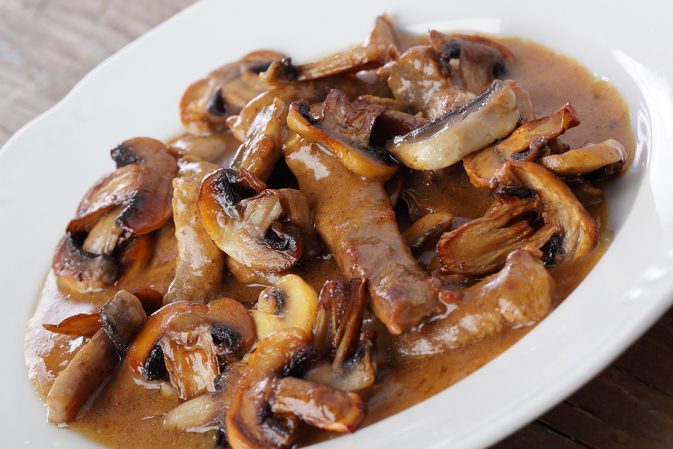 back to blog
Beef Stroganoff
This is not your parents' Beef Stroganoff. No offense, Mom or Dad. Beef tenderloin is the star of this dish, along with the sauce, of course. Mmm. Melt-in-your-mouth delicious.
Beef Stroganoff
Yield: 4 servings
1 lb beef tenderloin, cut in thin, bite-sized strips
Salt & black pepper
Canola oil, as needed
½ ea onion, diced
8 oz mushrooms, cleaned and sliced
½ cup white wine
1 tsp butter
1 tsp flour
2 cups beef broth
1 Tbsp tomato paste
½ tsp prepared mustard
1 ½ cups sour cream (more if desired)
¼ cup whipped cream cheese (optional)
12 oz fettucine, uncooked
Slice beef in bite-sized strips. Season with salt & pepper. Heat oil in large pan.  Brown the beef in batches (to avoid overcrowding). Remove and repeat with remaining beef. Remove from pan and set aside.  Add a bit more oil to pan and saute' onion and mushrooms in pan juices. Remove and set aside.  Deglaze pan with white wine and reduce until almost dry.  Add butter and flour to pan and whisk to make a roux (paste). Whisk in beef broth and reduce until sauce starts to thicken. Add tomato paste and mustard. Reduce to desired consistency. Adjust seasoning with salt and a little sugar, if desired. Whisk in sour cream and cream cheese until well blended. Return mushrooms, beef and their liquid to the sauce. Reduce heat to very low flame and lightly simmer, about 15 minutes for flavors to come together.
While simmering the sauce, cook the pasta according to package directions. Drain. Toss the cooked pasta with a small amount of Stroganoff. Plate pasta and generously spoon Stroganoff on top of each serving.