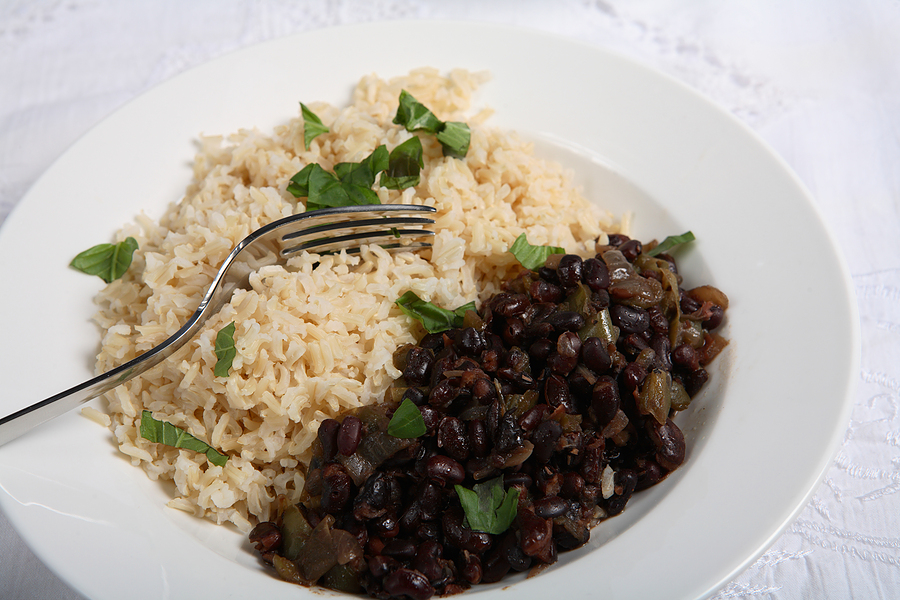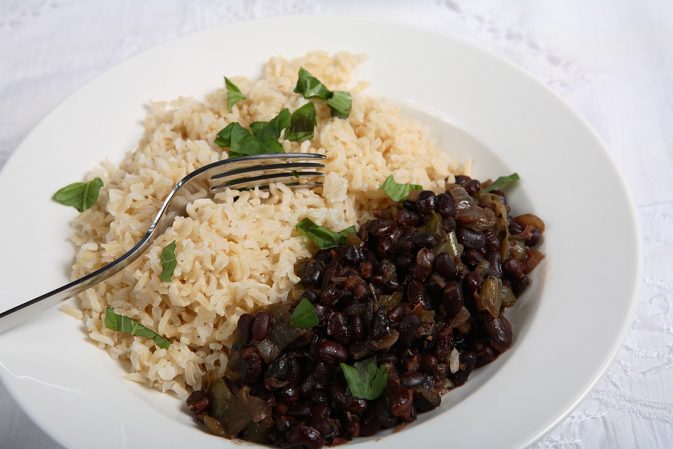 back to blog
Quick & Easy Cuban-Style Black Beans
Mmm…Cuban-style black beans. I remember eating this leftover delight late at night on Christmas Eve, not long after the feast of roast pork, maduros (fried ripe bananas) and yuca mojo (yucca in garlic sauce). This short-cut easy recipe uses canned beans, but you can boil your own, as well--your call. It's even better the next day. Enjoy!
Quick & Easy Cuban-Style Black Beans
Serves 4
1 Tbsp Olive oil
1 large onion, finely diced
1 large green pepper, finely diced
4 cloves garlic, peeled, crushed, and chopped
2 cans (15 oz each) black beans, liquid drained and reserved
1 bay leaf
1 Tbsp white wine vinegar
2 tsp ground cumin
Salt and pepper to taste
Sauté onions and green pepper in olive oil until onions are translucent. Add garlic and sauté another minute or so. Add beans, bay leaf, vinegar and cumin and about ½ cup of bean liquid and let simmer on low heat for about 20 minutes, adding more bean liquid, if needed to keep beans from becoming dry. Adjust seasoning to taste with salt & pepper. Serve over white rice.