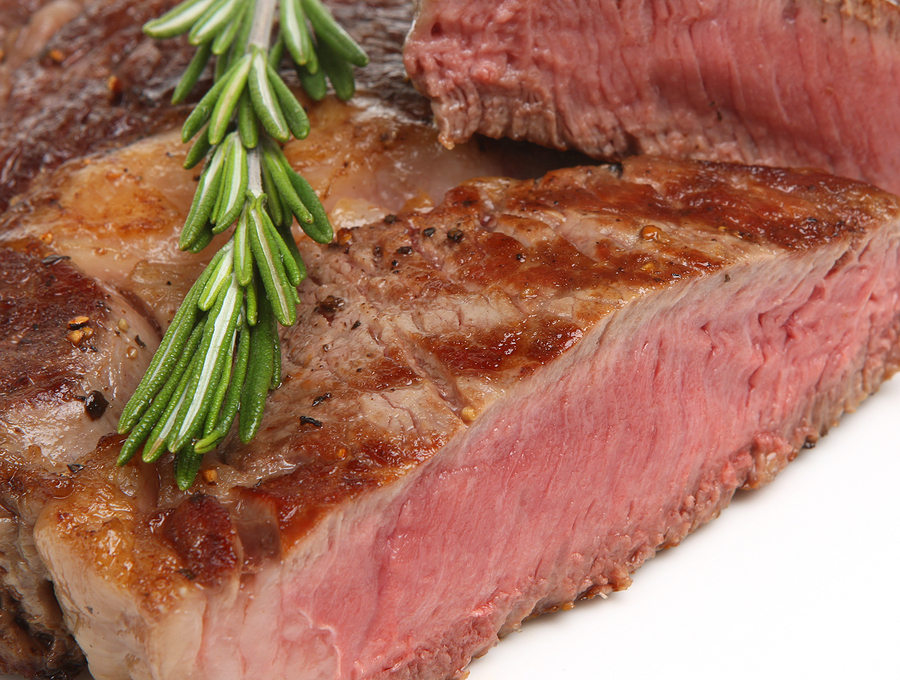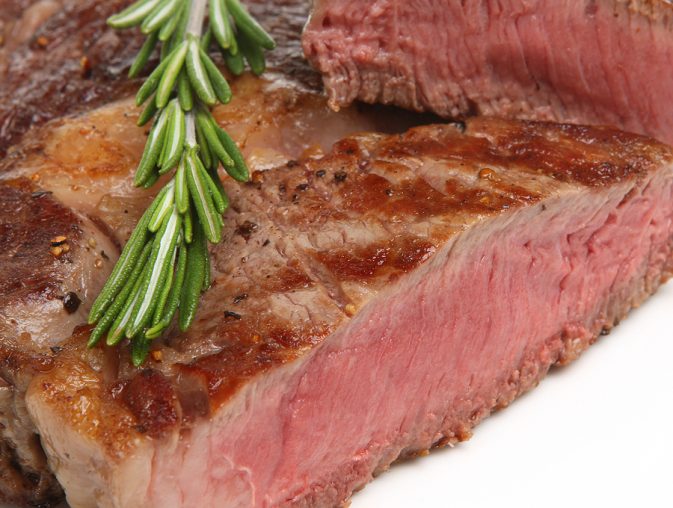 back to blog
Seared Steak
Ahh, the flavor of Ribeye Steak on a summer evening. It's just as simple to sear steak in a pan on the stovetop as it is to use the grill. Have fun with this surprisingly easy recipe—you'll be out of the kitchen and enjoying your dinner in no time.
SEARING 101
What's it mean to sear? To brown food quickly by placing it in very high heat, either in a skillet, broiler or hot oven. The object of searing meat is to seal in the juices.
Seared Steak
Serves 4
2 ea Ribeye steaks, boneless (about 1 inch thick)
Worcestershire sauce
Garlic clove, sliced in half
Salt & Black Pepper
1 or 2 tablespoons Canola oil
Season steaks with a few sprinkles of Worcestershire sauce on both sides. Rub garlic over the surface of the meat. Season generously with salt and black pepper. Let sit for about 30 minutes.
Heat small amount of oil in skillet on high heat. Make sure it's hot! Place meat in pan—you want to hear it sizzle. Don't move it. Let it cook in pan for about 5-7 minutes, or until a nice brown "crust" forms. Turn steak over. Let cook an additional 5-7 minutes or until it reaches the desired doneness. (Cook to an internal temperature of 145 degrees for medium rare; 155 degrees for medium). Remove meat from pan and let rest for about 5 minutes. Slice it up and serve over mixed green salad tossed in a Lemon Vinaigrette (see below). Enjoy!
Lemon Vinaigrette
¼ cup lemon juice, freshly squeezed
1 ea garlic clove, minced
½ tsp Dijon mustard
Salt & Black Pepper to taste
½ cup olive oil
Combine first 4 ingredients in bowl or blender. Wisk or blend in the oil in a slow steady stream until emulsified (slightly thickened and well blended).