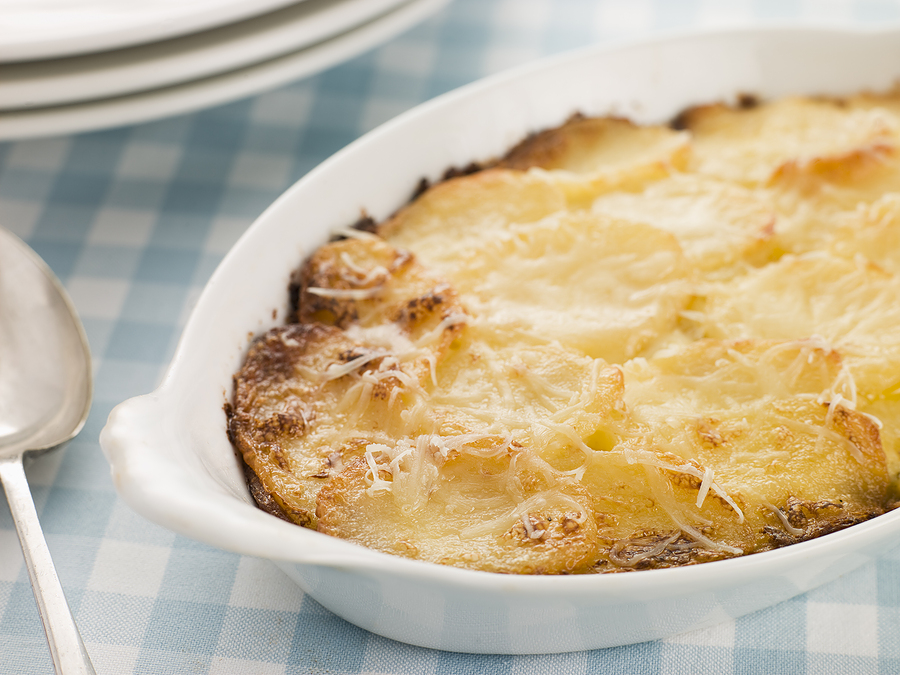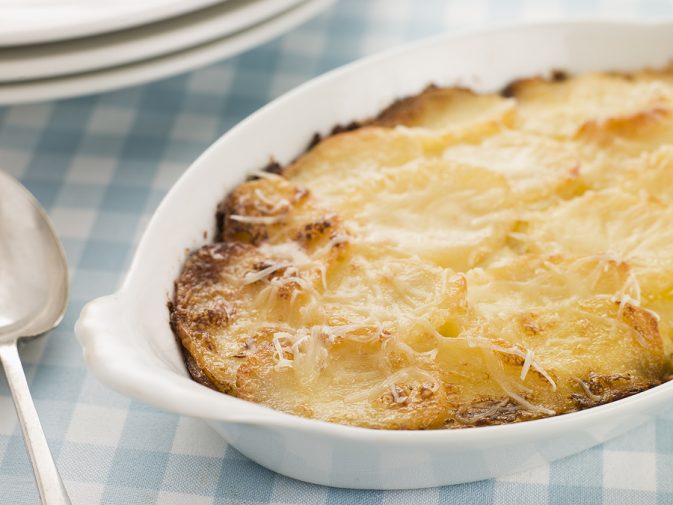 back to blog
Potatoes Gratin (Pommes Dauphinoise)
I can't think of a better side dish this Spring than a rich and flavorful potato gratin. Butter, cheese, garlic, potatoes and cream...need I say more? Enjoy this easy recipe!
Potatoes Gratin (Pommes Dauphinoise)
Serves 4
5 Tbsp butter
1# russet potatoes
Salt & white pepper, to taste
1-2 ea garlic cloves, thinly sliced
1 oz. Gruyere, grated
6 – 8 oz. heavy cream
Coat casserole with 2 Tbsp of the butter. Set aside. Peel and slice potatoes thinly. Place layer of potatoes in casserole and layer with salt, pepper, small pieces of butter, garlic and cheese, repeating until no ingredients are left. Pour cream around the edges of potatoes until filled in. Bake at 350 degrees for 45 minutes or until thickened and light brown.