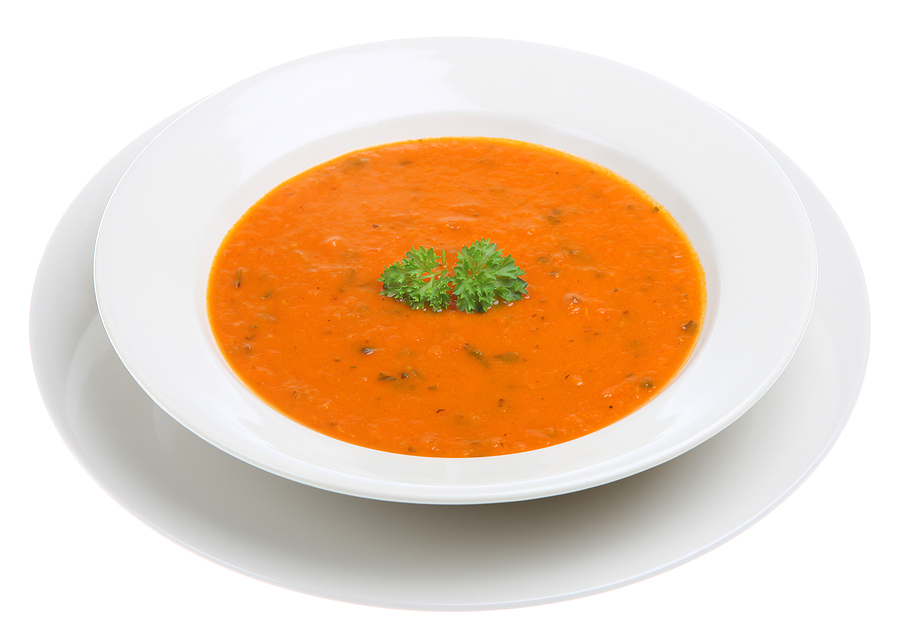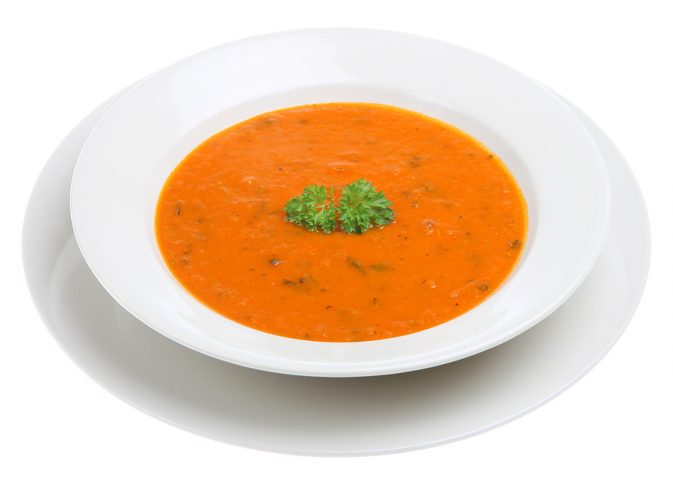 back to blog
Tomato Basil Soup
This cream soup is rich and flavorful and excellent with grilled cheese sandwiches or garlic crostini. You can make it any season using either fresh or canned tomatoes (see easy recipe version below). Enjoy!
Tomato Basil Soup
1 lb. tomatoes, seeded and diced
1 tbsp canola oil
½ onion, diced
1 clove garlic, minced
¼ cup white wine
1 cup tomato puree
3 cups chicken broth
¼ tsp chopped red chili flakes
10 ea basil leaves, coarsely chopped
2 Tbsp butter
¾ cup heavy cream
1 tsp sugar (or more to taste)
Salt & Black Pepper to taste
To prepare diced tomatoes: Quarter whole tomatoes. Remove seeds and cut into small dice. Set aside.
Soup: Heat oil in non-reactive sauce pan. Sauté diced onion and garlic in oil over medium heat until onion is translucent. Add wine, diced tomatoes, tomato puree, chicken broth and chili flakes and cook on medium heat for 20 minutes. Remove from heat. Working in batches, puree/blend cooked tomato mixture with chopped basil leaves until smooth. Return to sauce pan, add butter and cream, and warm on low heat for a couple minutes. Taste for flavor and add sugar and salt to adjust seasoning as needed.
Easy recipe version: substitute 16 oz of canned diced tomatoes for fresh tomatoes; decrease onion to ¼ cup; decrease basil leaves to 5 each and omit garlic.
Important Note: When pureeing hot liquids in blender, remove filler cap from the blender lid, place lid on blender and carefully hold folded towel securely over open lid while blending. Otherwise, the pressure of the steam against a closed lid will cause your liquid to explode. Use caution with hot liquids.