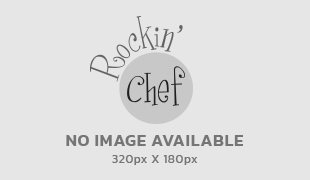 back to blog
Rockin' Chef Carrot Soup
There's nothing like the cool weather to inspire a hot and flavorful soup that warms the soul.
ROCKIN' CHEF CARROT SOUP
Yield: 4 servings
1 T pure olive oil or butter
½ ea onion, diced
1 lb. carrots, peeled & rough cut
1 ea garlic clove, minced
2 T grated ginger
salt & white pepper, to taste
Pinch garam masala or curry
4 cups vegetable or chicken stock (broth)
honey, as needed
Heat onion in oil or butter over medium heat until translucent. Add carrots and cook 1 minute. Add garlic, ginger, salt, pepper, and garam masala and cook briefly. Add stock and bring to boil, then simmer for about 20 minutes, until flavors come together and carrots are tender, but not mushy. Blend. Return to pot and heat, cooking to desired consistency. Add honey, salt & pepper as necessary to adjust flavor.