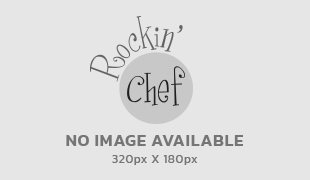 back to blog
Rustic Lasagna
Every time I cook this, my neighbors come to the door asking what smells so good. The aroma of sautéed onion and garlic together piques curiosity, but once it's in the oven, the sweet tomato and rich, golden mozzarella simply beckons.
This dish is definitely not a traditional lasagna. It's much lighter and rustic, hence the name. Summer tomatoes make this dish extraordinary. But you can cook it anytime, as long as you have fresh tomatoes on hand. It loses in the translation a bit with canned tomatoes, but you aren't breaking any laws if that's the way you choose to go. Enjoy!
Rustic Lasagna

1 ½ lb. Roma tomatoes
2 T olive oil
5 ea garlic cloves, minced
1 ea large onion, thinly sliced
1 bunch parsley, finely chopped
1 lb. ground turkey or ground chicken
tt salt & pepper
8 oz. lasagna
5 oz. mozzarella
1 ½ cups (6 oz.) grated parmesan
2 oz. butter
8 oz. ricotta cheese
8 oz. tomato sauce
Cut an X at the bottom of each tomato. Blanch tomatoes (Place in boiling water for 10-30 seconds. Cool in ice water bath). Peel, remove seeds and chop coarsely. Heat olive oil in large frying pan. Add garlic, onion and parsley, stirring over moderate heat until tender, about 5-10 minutes. Add turkey. Season with salt and pepper. Cook until no longer pink, simmering for about 15 minutes on low heat. Add tomatoes and tomato sauce. Cover and cook for 45 minutes or until sauce is thick. Taste sauce and adjust seasoning with salt and pepper.
Preheat oven to 400 degrees. Cook lasagna noodles in boiling, salted water for 5-10 minutes. Melt butter in baking dish. Arrange noodles on bottom of buttered dish. Layer with meat sauce, ricotta and mozzarella cheese. Repeat, finishing with mozzarella cheese. Bake at 400 for about 35-40 minutes, or until lasagna reaches internal temperature of 165 degrees.