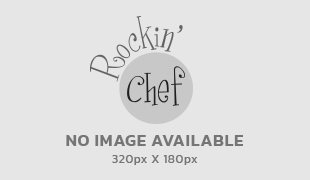 back to blog
Simple Recipe for Fall – Slow Cooked Pork Roast
Hey, it's Fall! (Fall, Fall, I love the Fall!!) Do you have a Crock Pot or slow cooker? Below is a simple recipe for Slow Cooked Pork Roast. You can serve it in bite-sized pieces over rice pilaf, along with the cooking liquid (jus) or use it to make Pulled Pork Sandwiches. Leftover meat makes tasty Pork Burritos. Yum!
Slow Cooked Pork Roast
Serves 4-6
3 lb pork roast (I use butt shoulder)
Salt & pepper, to taste
1 pkg Lipton Onion Soup Mix
2 Tablespoons tomato paste
1 cup Coca Cola, regular (do not use diet)
Place pork in slow cooker. Season all sides of pork with salt, black pepper and soup mix. Add tomato paste and pour cup of cola over pork. Cover and cook on low for 6-8 hours, or until pork falls apart easily when you pick it up with utensil. (Meat may still look pink, but as long as it falls apart, it's fully cooked. If you have a meat thermometer, it should register at 165 degrees in the center of the roast.) Remove meat from slow cooker and set aside, keeping warm. Pour liquid into separate bowl and let cool for a bit. Skim fat off the top and rewarm liquid to use as a sauce for the meat.
Pulled Pork Sandwiches
Prepare as above. Shred cooked meat with two forks. Serve over sandwich buns, with coleslaw or your favorite type of salad. Use the jus from the cooking liquid for dipping.