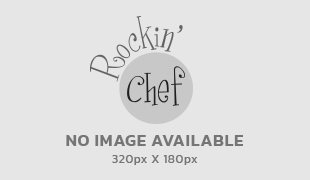 back to blog
Chicken Saltimbocca with Orzo Pilaf
Saltimbocca is an Italian term that is literally translated as "jump mouth". It refers to a dish made of thinly sliced meat (usually veal), flavored with sage and Prosciutto. It's sautéed and braised in wine sauce. In the recipe below, I use chicken, because it's cheaper and easier to find in the store. I love this dish served with Orzo pilaf (recipe below). It's simple, yet no one will know you hadn't worked on it for hours.
Orzo is a small rice-shaped pasta. Preparing it pilaf-style gives it an almost nutty flavor. I like to plate a small mound of orzo underneath whichever protein I'm going to serve. In this case, Chicken Saltimbocca. The sauce from the Saltimbocca flavors the delicate orzo quite nicely. Buon appetito!
Chicken Saltimbocca
Yield: Serves 2
a/n Salt & Black Pepper
2 ea Chicken Breast Cutlets, pounded thinly
¼ cup AP Flour
2 ea Whole Sage Leaves
2 ea Slices Prosciutto
a/n Olive oil
¾ cup dry white wine
1/2 cup chicken broth
1 Tbsp Butter
a/n Minced Sage Leaves
Chicken: Season chicken breasts with salt & pepper. Place a sage leaf on chicken and cover with slice of Prosciutto, roll chicken like a jelly roll (can use toothpicks to keep shape). Heat pan with oil until hot. Lightly coat chicken with flour and place in pan. Cook until golden brown on all sides. Add wine to deglaze pan and reduce until half dry, scraping browned bits off the bottom of pan for flavor. Whisk in broth and lightly simmer until cooked through, approximately 8 minutes. Remove chicken from pan and keep warm.
Sauce: Place pan of remaining sauce over high heat. Let cook for a few minutes, reducing by ¾. Remove sauce from heat. Add minced sage. Add butter and swirl in pan for about 20 seconds. Plate chicken, spoon sauce over and serve.
Orzo Pilaf
Yield: 1 cup
1 T Canola Oil
1 T Onion, finely diced
½ cup Orzo pasta
½ cup Water or Chicken Broth
S & P
Heat oil in pot. Saute onion in oil until tender. Add orzo and stir until well coated and starts to turn color. Add water or chicken broth and salt bring to boil. Cover and simmer for 5-6 minutes. Adjust seasoning with salt & pepper, as needed.