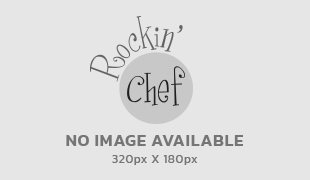 back to blog
3 Simple Salad Recipes
Watching your calories? On a budget? Short on time? Try these great salad recipes. Not too many ingredients. Fresh. Healthy. Fast and TASTY!
Avocado Salad
Serves 2
1 ea avocado
3 ea slices of white onion
Splash of White Wine Vinegar
Salt & Pepper, as needed
Cut avocado in half and remove pit (seed). Cut pitted avocado into slices or large dice. Arrange on a plate. Separate onion slices and layer on top of avocado. Splash a little white wine vinegar on top and season with salt and pepper to taste. Serve immediately.
Caprese Salad
Serves 2
¼ cup Extra Virgin Olive oil
Salt & Pepper, as needed
2 ea tomatoes, sliced
8 oz. fresh mozzarella, sliced
1 bunch fresh basil
Rinse basil and dry with paper towel. Remove one of the big leafy sprigs and reserve for garnish. Remove remaining leaves from stem and slice leaves diagonally into thin, long strips (chiffonade). Whisk olive oil and salt and pepper in a bowl. Dip tomato and cheese slices into olive oil dressing and arrange alternately on a platter. Sprinkle basil chiffonade over the platter. Garnish center with big leafy basil sprig.
For flavor variety, can also add some minced garlic or red wine vinegar to the olive oil dressing.
Mixed Green Salad with Oranges Supreme and Champagne Vinaigrette
Serves 2-4
½ lb organic Mesclun Mix lettuce
1 ea green leaf lettuce head, cored
1 ea orange, peeled and sliced at sections
Rinse lettuce and drain well. Tear green leaf lettuce into bite sized pieces. Combine in bowl with most of the orange segments, reserving some segments on the side for garnish. Drizzle about 1/8 to a ¼ cup of dressing over salad and toss. Taste lettuce and adjust seasoning with more dressing and salt if necessary. Garnish with reserved orange segments and serve.
Feel free to substitute your favorite lettuce for this salad. You can also use packaged organic lettuce to save time. Just be sure to rinse any lettuce that has not been pre-washed.
Champagne Vinaigrette
Makes 1/2 cup
1 oz. champagne vinegar
1 slice of white onion, chopped
1 tsp. Dijon mustard
Salt and pepper, as needed
3 oz. olive oil
Combine vinegar, onion, mustard, salt and pepper. Whisk in olive oil until well blended. Can serve immediately, but best when you allow flavors to come together by letting sit for 30 minutes or more. Store in container with lid and shake well to blend before each use. Keep refrigerated – will last for 1-2 weeks.
avocado

,

caprese salad

,

champagne vinaigrette

,

champagne vinegar

,

cheap healthy recipes

,

cheap nutritious recipes

,

easy recipe

,

easy recipes

,

fast easy italian recipes

,

fast easy recipes

,

green leaf lettuce

,

healthy recipes

,

low calorie and vegetarian recipes

,

low calorie recipes

,

mesclun

,

oranges

,

organic

,

organic food

,

quick and cheap recipes

,

quick recipes

,

recipes to help you lose weight fast

,

salad

,

salad dressing recipes

,

salad recipes

,

simple salad recipes

,

vinaigrette

,

vinaigrette recipes

,

vinegar